Phenomenists Internet was founded in 2000, to meet a growing demand for cost-effective and agile internet services, primarily for local small and medium sized businesses in Dorset, Somerset, Hampshire and Wiltshire.

It quickly became
 apparent that those same service qualities were sought by larger national organisations to enable 
them to take advantage of the rapidly developing possibilities available to them via the internet,
 helping them to extend their business online.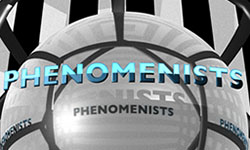 Today, Phenomenists Internet Ltd provide web services to LexisNexis (Butterworth Tolley - part of the Reed Elsevier group) assisting 
their legal and tax training operations with web-based solutions. These solutions deliver services for HMRC, Ernst & Young, Deloitte, BDO, PwC and many other UK and international businesses.



Online training and continual professional development services remain in high demand, as are self management web systems.

 Our diverse client base includes online applications for 3D programming specialists, lifestyle websites and many more from our own local business community in Dorset and adjacent counties of Wiltshire, Somerset and Hampshire.





We remain a stable, efficient and compact provider which means we can give you some of the
 most competitive prices around...
 website design, CMS such as Joomla, website development, e-learning and CPD systems, advanced graphics and animation, web hosting, email, technical
 support and CD-ROM services all in house.





For more information on our capabilities please visit the knowledge menu
 link above.
---
Meet the team...



Simon
Simon founded Phenomenists in 2000, following 4 years employed by a Somerset ISP and Business Computer service
 company. He joined forces with his former Technical Director, Dick, the following year. Responsible for the day to day 
running of the company front-end, he will probably be your first point of contact should you call us.

John
John has over 27 years experience across many graphic disciplines, including the creation of house styles for leisure magazines, advertising campaigns for IT telecom systems, brochures for sales promotions and exhibition graphics.
He has also designed TV and film title sequences for directors such as: Ridley Scott (Legend) and Mike Figgis (Leaving Las Vegas).

John is responsible for satisfying our more demanding clients that require awesome dynamic layout and typography. Also 3D animation, web graphics and illustration when required.
Martin
Martin has more than a decade of experience in web development, and joined the Phenomenists team in 2014.
With an extensive background in back end technologies PHP and MYSQL, and front end coding in HTML+CSS and JavaScript, Martin looks after Drupal and Joomla websites - as well as building bespoke websites from the ground up.