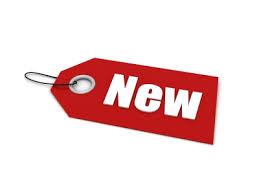 Hot News
A brand new (and frankly massive!) Combined E-Learning Project has been developed and launched for Tolley/LexisNexis. The service was launched on 20th October 2016. Eight months in the making, this project merged 3 online tax services into one platform, strengthening our client's grip on UK tax training markets for both tax students and tax professionals.

Other News
We are in the process of rolling out a further 3 modular online exam systems that will allow those working in the tax arena to further their professional qualifications in Income Tax, Capital Gains Tax and Enterprise Investment Schemes. These online exam training suites will be in addition to the successful VAT Compliance Diploma, which has been running for a number of years now under the auspices of LexisNexis UK and the Institute of Indirect Taxation.

Our experience in developing these learning management systems has now spanned some 9 years and remains beyond doubt our biggest growth area.

Our online learning systems come with extensive back end controls, allowing questions and answers to be managed by the administrator. They also include heuristic controls over frequency of attempts to pass, question types (single answer from multiple choice, multiple answer etc) mock exam files to assist students working towards their qualification, the ability to add more Q&A sets and determine a 'bank' of questions from which a certain number are pulled (randomly) for any given test.

If you are thinking about online training and qualification systems, you might want to give us a call.... on 01747 838880 or drop us a message.