We see our clients as partners because we have to gain intimate knowledge of their business for online success. Our client website portfolio below is a select example of how we have helped our clients expose their products and services via the internet channel.
This is of especial importance when creating dynamic branding, layout, design and typography for high profile websites such as 'In the rings with Ali'. This is where the graphic design plays a crucial element in the success of the business.
Of course SEO optimisation goes hand in hand with establishing an online business in a highly competitive market and this is where Phenomenists expertise also shines.

Phenomenists and Joomla©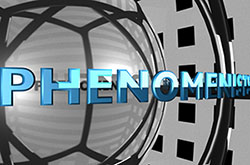 Phenomenists now build and design complete Content Management Systems for commercial websites, using Joomla© as the basic shell of a website. Joomla© is the award-winning content management system (CMS), which enables Phenomenists' clients to build websites and powerful feedback facilities. Many aspects, including its ease-of-use and extensibility, have made Joomla© the most popular self management website software available.
A major advantage of using a CMS is that it requires little technical knowledge to manage. If you can use a programme such as MS 'Word' you can update your Joomla website. And since the CMS manages all your content, you don't have to.
In the Rings, Sportesse and Christina Jansen, as well as this website, are all built using Joomla.